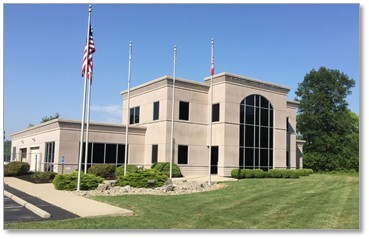 CARLIN GROUP - CINCINNATI (KROGER)
John Rutherford
President, Kroger Team
513.421.9422
8500 Broadwell Road
Cincinnati, OH. 45244
Sr. Vice President, Business Development
Kroger Culture
With the Carlin Group Cincinnati office, it's all about Kroger.
For over 65 years, we've been building brands at Kroger.  Our team brings years of experience and industry knowledge, strong relationships with Kroger decision makers and
an in-depth understanding of Kroger's go to market strategy to build your business.
We develop sales and marketing programs focusing on Kroger's Customer 1st Strategy that consistently deliver results for your brands. We have never lost sight of the fact that it takes a strong, independent team that takes ownership and accountability seriously.  We are passionate about building brands!
Kroger Sales Management
The Carlin Group Cincinnati business development team utilizes multiple resources to grow your customer base, build brand loyalty and drive sales by developing data-driven marketing plans.  We take ownership and accountability for the execution of your plan and make sure that your business gets the attention and
visibility it deserves across our organization and with Kroger.
Kroger Support Services
Carlin Group's dedicated support staff is experienced in working with both distributors and retailers to coordinate all of the administrative functions necessary to manage each client's needs. The expansive team is continually in contact with client partners to ensure alignment between the collaborative planning process and new item setup, promotional contract submissions, deduction management, and overall item maintenance.  From start to finish, order entry/EDI technology through a full-service deduction management department, Carlin Group's attention to detail is second to none.
Kroger Marketing/Analytics
Carlin Group Cincinnati invests in both the people and the tools to drive your success at Kroger.  Our Marketing & Analytics team has an unrivaled ability to develop business-building insight from 84.51°, Market6, Nielsen and IRI information.  We combine an in-depth understanding of Kroger's Best Customer Communication Vehicles and strong relationships with major marketing companies to drive your business results.  In short, we speak Kroger's language.
Kroger Retail Service
Carlin Group Cincinnati has a Kroger dedicated retail team covering every store in all coordinated divisions.  We utilize electronic handhelds in our continuity coverage making sure your products are in the stores and merchandised for success.